Relay South Carolina Toll-Free Numbers
and Contact Information
We're here to help!  All services are available 24 hours a day,
7 days a week, except where noted.
Relay South Carolina Team
Head photo of Missy McManus
Missy McManus
Accessibility Relationship Manager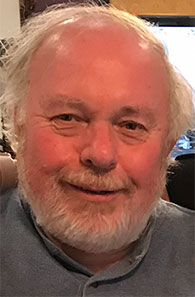 Ron
Ron
Outreach Specialist
Ron has lifetime history of bilateral hearing loss, is late-deafened, and utilizes a cochlear implant.
He has an education/counselor background with people who are deaf, hard of hearing, and deafblind.
He enjoys relay services as tools to gain access to communication connections.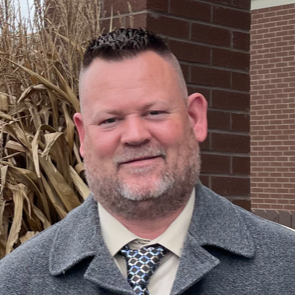 Headshot of Kraig
Kraig
Outreach Specialist
Kraig is a retired Air Force veteran. Kraig has profound hearing loss and has a personal desire to help others to communicate more effectively. He has been a Relay contractor for over 13 years.
Kraig has a BA from Coastal Carolina University in Sports Leadership and Spiritual Wellness, and a minor in Religious Studies. He also holds an AS in Sports Tourism and Recreational Management from Horry Georgetown Technical College. In addition, he is currently pursuing a Theology degree and is expected to graduate in Fall 2022. Kraig and his family reside in Myrtle Beach.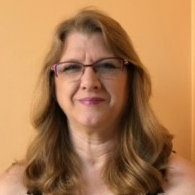 Headshot of Joleen
Joleen
Outreach Specialist
Joleen had worked as an Outreach Specialist part-time in New Jersey for 10 years before retiring from the Department of Defense to move to South Carolina and accepting a position with Relay South Carolina.
Joleen was born hard of hearing. She currently has bilateral Cochlear Implants. After having a major hearing loss and struggling to use the telephone, she saw firsthand how much Relay has helped her in life. When she heard of a position opening to work as a Relay Outreach Specialist, she had the excited desire to apply (and was accepted) for the opportunity to promote everything New Jersey Relay and Relay South Carolina has to offer!
Joleen and her husband, Gordon, grew up in Buffalo, New York. They have 2 children, enjoy the retired life, and spending time with their 3 grandboys. Joleen looks forward to assisting people in South Carolina who have a hearing loss about the varied Relay services.
Relay South Carolina Services
Speech-to-Speech Services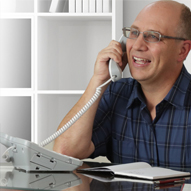 A man holding a phone to his ear and talking.
Speech-to-Speech (STS)
711 or
English: 877-7335-7277
Spanish: 800-877-1229
STS Customer Service
English:  877-787-1989
Spanish: 800-676-4290
Email: access@t-mobile.com
Customer Profile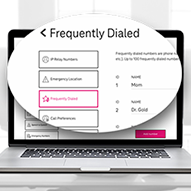 Contact-Customer-Profile-191x191
Customer Service for TRS Customer Profile
English:  800-676-3777
Spanish: 800-676-4290
Email: access@t-mobile.com
IP Relay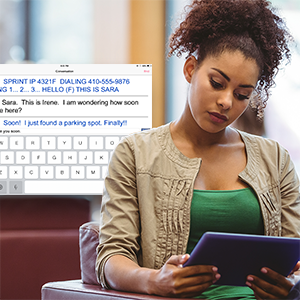 A women participating in a phone conversation via Sprint IP Relay app on a tablet.
International Relay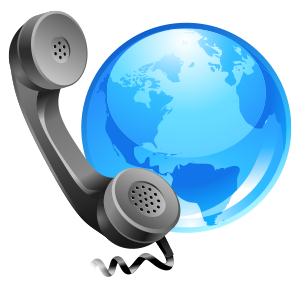 Drawing of a telephone handset next to a globe.
International Relay
711 or any Relay South Carolina toll-free relay number.
For a standard phone user outside
the US to call a Relay user:
English and Spanish: 605-224-1837
Customer Service
English:  866-430-1274
Spanish: 800-676-4290
Email: access@t-mobile.com
If 711 does not work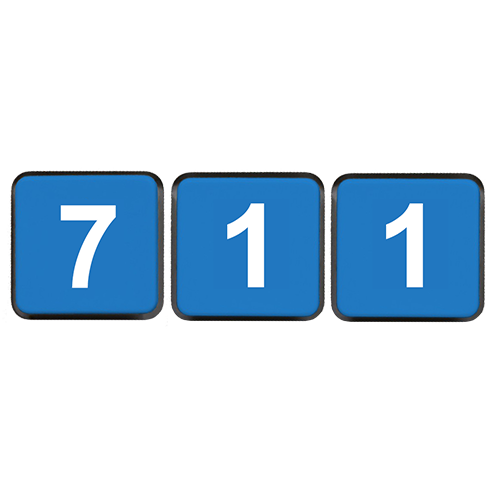 711
Your building's PBX system may need to be modified in order to enable the 711 dialing.
Contact your office administrator, IT specialist or local telephone service provider to ask for the 711 dialing in your building.
For FCC information about the 711 dialing, visit FCC website.